A 6.75-liter V12 and 100 pounds of pitch-black paint make for one menacing Roller.
As Torsten Müller-Ötvös, CEO of Rolls-Royce Motor Cars tells it, in 2013 he and his cohorts were standing in front of the SLS Hotel in Beverly Hills where they'd been hosting an event, when an all-black, "murdered out" Phantom Coupe pulled up. They'd never seen anything like it.
"I'm always quite interested in talking to our clients worldwide, and I approached the gentleman who was driving, and we talked about the car," he recalls.
"And it was stunning, I must say. I was quite blown away. I asked him, 'Why did you do that? Why did you murder out this beautiful Phantom coupe, completely in black, black, black?' And it turns out that he was a well-known surgeon, but as he told me, on the weekends he wants to be a different kind of character. Through the week he is 'Doctor X,' we'll call him, friendly, nice. But on the weekends, he wants to be something different and more like a little bit menacing. I wouldn't call it evil, but he enjoyed playing a different role, obviously, down to the way he was dressed, looked, and talked. And the car was a big part of it."
Call it an "aha" moment for the man in charge of the world's most famous luxury car marque. And thus, "after considerable internal debate," was born the idea for what became Rolls-Royce's Black Badge program, which produces bespoke versions of its coveted vehicles that are "darker in aesthetic, more urgent in personality and dramatic in material treatment."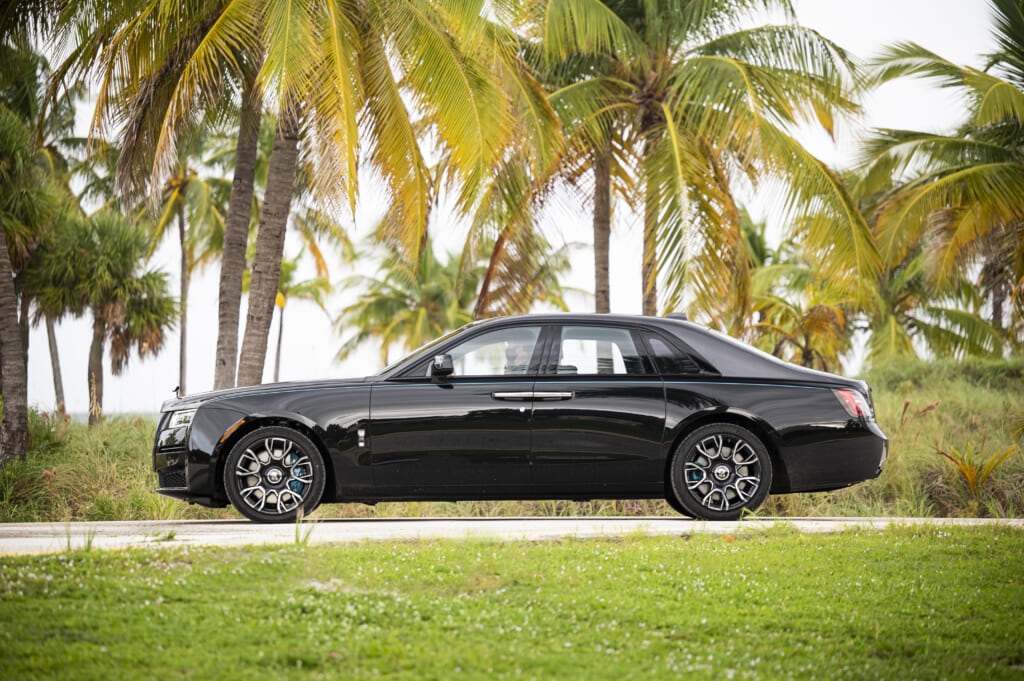 Black Badge takes its name from the blacked-out Spirit of Ecstasy that adorns the vehicles' bonnets, and which "have come to symbolize the pinnacle of a new type of super-luxury product, setting in motion a shift across the wider luxury industry," spawning numerous imitators in the process.
"Today, it looks pretty obvious," Müller-Ötvös says. "But when we first conceived of it, it was quite a controversial topic. [Our parent company] BMW Group thought that blackening the Spirit of Ecstasy was too much." Müller-Ötvös and his design team eventually prevailed.
Richard Carter, Rolls-Royce's urbane Director of Global Communications, points out that at the time when Black Badge was conceived, "nobody else was really doing all-black. Nowadays, it's amazing. You drive around the streets here in South Beach, and every second car is murdered out. There's black everywhere. But think back to 2013, 2014…. Yes, black existed in couture, there was the little black dress, there was a black tie for gentlemen to wear in the evening, and so on, but there were no black yachts, black jets, black watches, black everything. It hadn't happened yet."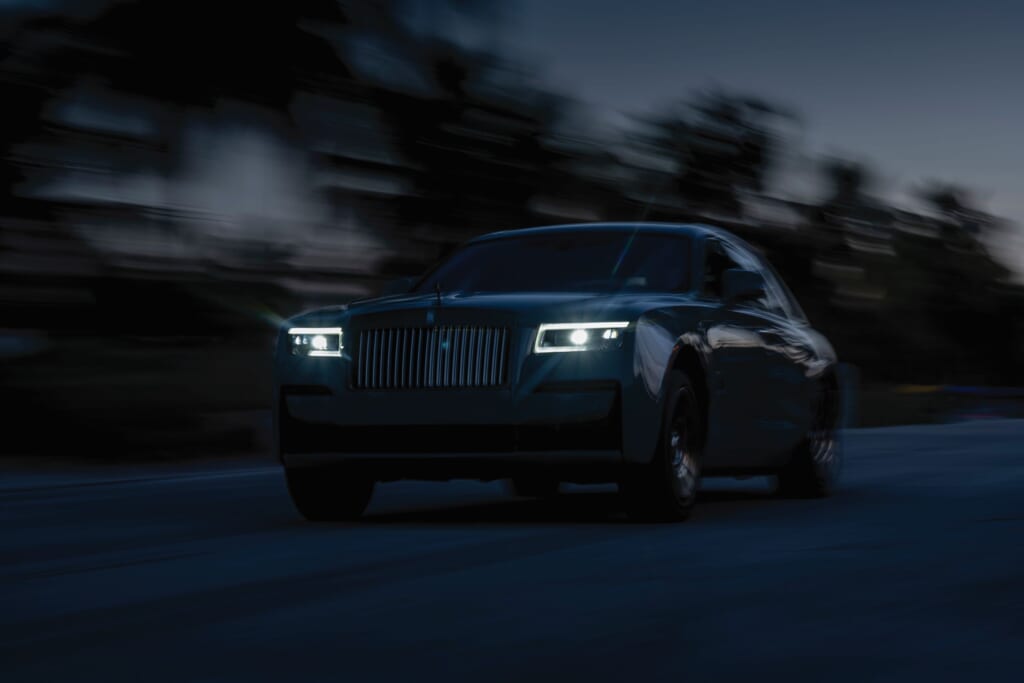 As with any new product that bears the Rolls-Royce nameplate, "or, if we're going to do something big," Carter relates, "take electrification, for example, we always look into our history. Because the history of this brand is so incredibly rich with stories and people and events and so on. And, as we look back, and looked for the rationale for Black Badge, historically, we found all manner of iconoclasts and people with alter egos, and guys who had done custom stuff with their cars," including John Lennon, who'd actually blacked out his first Phantom V limousine.
The latest vehicle to get the Black Badge treatment is the new generation Ghost, which debuted in 2020. The Black Badge Ghost, which Rolls calls "our most advanced motorcar yet," houses a 6.75-liter V12 engine that delivers increased power of 591 hp and uprated torque (664 lb.-ft.), allowing it to accelerate from 0-60 in a mind-blowing 4.5 seconds.
Priced at about $400,000, the Black Badge Ghost "seizes on the minimalist design treatment that has recast the legend of Ghost," as the marque puts it, "but amplifies and subverts it with the application of black." For the Black Badge designation, the Ghost was "re-engineered to characterize the alter ego of Rolls-Royce: assertive, dynamic and potent," and the result is "the purest Black Badge motorcar in Rolls-Royce history."
It takes 100 pounds of black paint to achieve the Black Badge Ghost's signature look (being a Rolls you can of course select a bespoke color of another hue, as long as the Spirit of Ecstasy retains its darkened aspect). Incredibly supple Turchese leather upholstery is set off by Technical Carbon and Bolivar wood veneers, with the Black Badge infinity symbol logo etched into the trim above a rear seat champagne cooler, as well as the passenger-side dashboard. There's a signature starlight headliner, i.e. a galaxy of fiber optic cables overhead, complete with shooting stars. And the finishing touch is a set of custom 21-inch carbon fiber and alloy wheels.
"Just over a year ago we launched our new Ghost," Müller-Ötvös says. "And we launched it in the teeth of the COVID crisis. People said we were mad, but it turned out to be our most successful launch ever, and has continued to be an extremely successful car. [We] call the new Ghost's minimalist design, just right for the times, Post Opulence. And Black Badge Ghost continues that. Yes, it's black. It's spectacularly black. You can make it your private nightclub on the inside. And our customers do. Pops of color, technical carbon fiber, different things can happen on the inside, but on the outside, black…. It's the purest possible form of Black Badge yet."